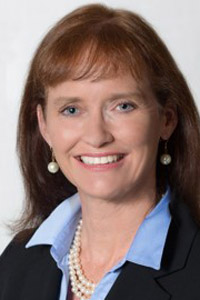 Kendel A. Paulsen, MA, BCC
(Board Chair)
Kendel Paulsen has spent the last 20 years working in the nonprofit field. Starting with domestic violence shelters, she continued her work raising funds and working in program development for a variety of nonprofit organizations to include child abuse prevention, financial counseling, cancer research and being a co-founding member of the first Montessori pre-school in Fredericksburg, VA.
Kendel began her BIS journey as a board member in 2015. She was elected to the role of chair in 2017. Her goal as board chair is to help lead the organization and its amazing services to those who have suffered and been impacted by a traumatic brain injury into the next phase, increasing its footprint into the Commonwealth of Virginia as well as maintaining its status as a leader in the TBI service community.
Kendel received her BA from Mary Washington College (now known as University of Mary Washington) and her MA from University of Phoenix. Kendel is a certified life coach, earning her BCC in 2017 and is the owner of Purpose Driven Life Coach, LLC. 771144. Kendel is also a 2018 graduate of Leadership Fairfax. 
She lives in the Burke area of Fairfax with her husband Kevin and their three children.
---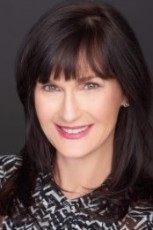 Catherine Thomas
(Board Vice-President)
Catherine Thomas brings 25 years of experience in building businesses and teams, in theTechnology Services sector, holding a variety of Executive and senior leadership positions in the US and Internationally.
She has expertise in business startups, turnarounds, large scale organizational management. She has participated in the early stages of three start-ups, and held executive positions including leading $550M revenue producing operating units for a global industry leader.
---
John H. Quiqley, Parent of a Survivor
(Board Treasurer/Secretary)
John, a retired Federal employee, is the father of a long time brain injury survivor. His son Brian was injured in an automobile accident in September 1990. Mr. Quigley served on the Board of Directors of the Northern Virginia Brain Injury Association for six years and was president of the Board for two years. He also served on the Brain Injury Association of Virginia Board of Directors for two years. Mr. Quigley has been on the Brain Injury Services Board of Directors since 1999 and currently the Treasurer.  Mr. Quigley is the 2003 recipient of the Alan Meyer award for "Extraordinary Service Promoting the Welfare of Persons with Brain Injury."
---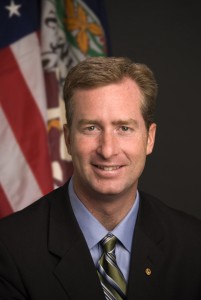 The Honorable David L. Bulova, Virginia House of Delegates, AMEC Earth and Environment
I was first introduced to BIS in 1997 and immediately knew that I wanted to be a part of this special organization. The staff at BIS make such a huge difference in people's lives.
David Bulova represents the 37th District of the Virginia House of Delegates, which includes the City of Fairfax and portions of Fairfax County. In the House, he serves on the General Laws, Agriculture, Chesapeake, and Natural Resources, and Education committees as well as the State Water Commission, the Housing Commission, the Joint Commission on Health Care, the Chesapeake Bay Commission, and the Virginia War Memorial Board.
David received a BA in Government from the College of William and Mary and a Masters in Public Administration and Policy from Virginia Tech.  He is also a graduate of the Sorensen Institute of Political Leadership at the University of Virginia.  Professionally, David works as a Project Manager for Amec Foster Wheeler, where he helps local governments and industry to comply with federal and state water resources regulations.
David lives in the Middleridge community of Fairfax with his wife Gretchen and their three children.


---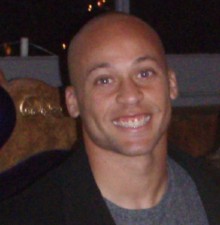 Chris Carr is a former American football cornerback, punt returner, and kick returner in the National Football League (NFL). Chris started playing football as a youth and continued his pursuit to become a professional athlete in the NFL. His professional career spanned nine seasons with the NFL.  He was signed by the Oakland Raiders in 2005 and continued to play for the Tennessee Titans, Baltimore Ravens, Minnesota Vikings, San Diego Chargers, New Orleans Saints.  Throughout the years, he has seen parents, coaches, and players ignore the injuries and the signs, which sometimes are not readily apparent.  He announced his intention to retire in 2014 and pursued a law degree, graduating in 2017 from George Washington University Law School.  He is currently an attorney at Zeman and Petterson, PLLC in Falls Church, Virginia. 
 "Compared to all the injuries in the sport, brain injury is the most detrimental," Car explained. "I am fortunate for the experiences but grateful that I am in the position to pursue a second career while helping others cope with brain injury." 
---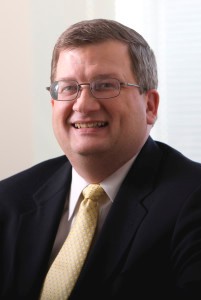 Tom Ciolkosz, Vice President, Nonprofit Banker
Tom joined Access National Bank in 2009 as a Vice President, Relationship Manager and is the lead manager for the CPA and Nonprofit/Association segment teams with over 25 years of experience in the banking industry.  Tom is responsible for business development, relationship management and executing the strategy for the CPA and Nonprofit segment teams.
He works with clients of all types of small businesses including CPA's, government contractors, trade associations, nonprofits and companies with up to $100 million in revenue.
Tom serves as a member of the Board of Directors for Loudoun Hunger Relief and Brain Injury Services. He is also involved with various associations including ASAE, FAR, VSCPA, and GWSCPA where he serves on the Education and Programs Committee.
Tom is a resident of western Loudoun County where he lives with his three boys. .
---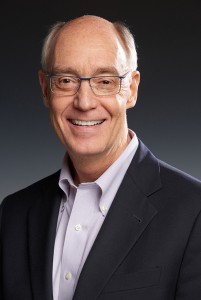 Rick Ferraro, Iron Peak Alliance, LLC
Rick Ferraro experienced an acquired brain injury two decades ago. He holds deep empathy for those suffering similar injuries because of his own personal experience, and appreciates the time and energy that caregivers provide to assisting those in need. He sees his purpose on the BIS Board to assist the local community in making the journey, together, in helping BIS clients recover, restore hope, and cope with the impact of their injuries. Hopefully, BIS can help families, clients, and caregivers make this journey a little easier.  As Past Board President, he brings his business and leadership skills to the operations of the Board and the BIS organization.
"In 1994, I had a stroke, but fortunately made a full recovery. It can happen to anyone."
Rick helps corporate, non-profit, and government organizations and their executives improve their performance. He founded Iron Peak Alliance, LLC to provide measurement and analytics tools and approaches for management of the public, government, and regulatory affairs functions.
---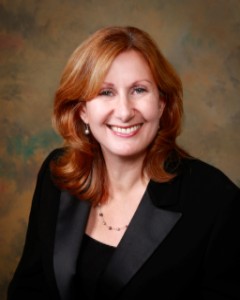 Elizabeth Gray, CELA
Law Offices of Elizabeth L. Gray, PLLC
Elizabeth L. Gray is the parent of a brain injury survivor. Her son's first concussion led her to Brain Injury Services, and by his fourth concussion, Elizabeth is happy to report, her son switched to a non-contact sport.
Elizabeth is an experienced elder law, estate planning, and special needs attorney. She is a member of the Special Needs Alliance – an invitation-only nationwide attorney organization for special needs attorneys.  Elizabeth is a Past-President and the 2011 recipient of the "Outstanding Member" award of the National Academy of Elder Law Attorneys (NAELA) Virginia Chapter (VAELA); a member of NAELA's invitation-only Council of Advanced Practitioners; and former co-chair of three different sections of the Fairfax County Bar Association.
Her other accolades include: AV® Preeminent™ ranking by Martindale-Hubbell and a "Superb" rating on AVVO. Elizabeth has been listed in Best Lawyers of America each year since 2012, an honor given to only 5% of attorneys; a recipient of the Influential Women of Virginia class of 2012; a Super Lawyer® since 2009. Named in Washingtonian Magazine among the top Elder Law attorneys since 2009; listed in Northern Virginia Magazine among the top Elder Law and Estate Planning attorneys since 2011. Elizabeth was recognized by her legal peers as "Lawyer of the Year" in Elder Law in U.S. News and World Report's "Best Lawyers - 2015" Guide. Most recently, Elizabeth was named a 2015 recipient of Virginia Business Magazine's "Legal Elite."
---
Janey Nodeen, Burke Consortium
---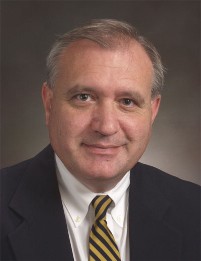 Chris Speer, Business Coach and Consultant
Chris is an accomplished executive adviser who helps businesses solve their complex strategy, operations and technology transformation challenges. He has over 35 years experience in management consulting as a partner with a "Big Four" firm, driving innovation and growth for leading health care, financial services and public sector organizations. As a client-facing managing director, Chris held relationship responsibilities for some of the firm's largest clients, oversaw the substantial growth and development of its Washington, DC consulting team, and was a leader in the firm's successful launch into federal government services.
Chris holds an Executive Certificate from the Wharton School, an M.S. in Management from Hood College and a B.S. in Health Planning and Administration from Penn State University. He continues to stay involved with Penn State, serving on its Board of Visitors within the College of Health and Human Development, and as a member of the university's Philanthropy Council development campaign.
Chris resides in Montgomery County with his wife, Cathy, a brain injury survivor. His personal experiences as a caregiver have led him to take a more active role in Brain Injury Services -- he hopes to make a difference by enhancing access to brain injury prevention, treatment and rehabilitation resources that benefit both survivors and individuals in their care networks.
---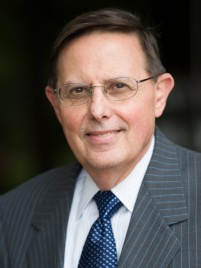 Benjamin J. Trichilo, McCandlish Lillard
Ben Trichilo joined McCandlish Lillard in 2011, bringing with him more than 35 years of trial and appellate experience, including personal injury, workers' compensation, professional malpractice, premises liability, business litigation, and Defense Base Act cases.  Ben has handled auto accidents, slip and fall injuries, sports injuries, closed head injuries, brain injuries, eye injuries, neck and back injuries, career ending injuries, sexual assaults, bike trail accidents, truck accidents, accidents involving deficient truck mirrors, dram shop cases, shareholder disputes, and non-compete agreements.  If you have a personal injury, workers compensation, or litigation issue, then Ben has the knowledge and experience acquired over more than 38 years of litigation practice to help resolve your case favorably, and will welcome the opportunity to assist you. Successful litigation requires the ability to solve problems: through negotiation where possible, and through litigation when necessary. But there is one simple guiding principle: handle each case as if it is your own.
Ben is a frequent seminar speaker, and continues more than a decade of service as a litigation mediator for the Fairfax County Circuit Court.
---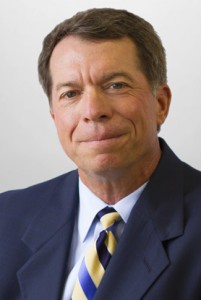 George Wilson, ECS, Inc.
I am the father of a brain injury survivor.
Mr. Wilson serves as CEO and President of ECS Federal, an industry leader in providing services and solutions to the Federal Government. ECS has over 1300 employees and has been recognized as an employer of choice, a leader in growth and a provider of excellent service to their customers. Prior to joining ECS, Mr. Wilson was instrumental in growing another Federal services contractor from a small, private business of 20 employees to a public company of nearly 6,000 employees and more than $900 million in annual revenue. Mr. Wilson completed key acquisitions, achieved industry leading growth and led strategic operations until its sale in 2010. Mr. Wilson holds a Bachelor of Science in Electrical Engineering from United States Naval Academy and a Master of Business Administration from George Washington University. He serves on the Brain Injury Services Board of Directors, the Board of Directors for the Washington Choral Arts and supports other charitable organizations. Mr. Wilson lives with his wife, Ashley and their son, Matthew, in Alexandria, VA.