All Speakers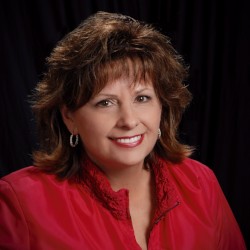 Deana Adams, Ph.D, LPC-S
Dr. Deana Adams is the President/Founder of Hope After Brain Injury, a faith-based non-profit organization aimed at serving those affected by brain injury through education, counseling, and connection to community resources. She serves as the Co-Chair of the Education and Awareness Committee and a member of the Services and Support Committee both of the Texas Brain Injury Advisory Council.  Dr. Adams' research, "Coping Strategies of TBI Survivors and Primary Caregivers" was recently published in NeuroRehabilitation (2016).  In 2017, Dr. Adams opened Hope Behavioral Health, a private practice specializing in issues such as trauma, anxiety, mood disorders, and traumatic brain injury.  As a Licensed Professional Counselor Supervisor, Dr. Adams supervises new counselors as they work with individuals and families addressing mood, anxiety, and trauma disorders. As an active member of the Brain Injury Association of America Texas Division, North American Brain Injury Society, and International Brain Injury Association, Dr. Adams speaks nationally and internationally sharing research and insight of how to effectively treat and facilitate successful rehabilitation for those affected by brain injury.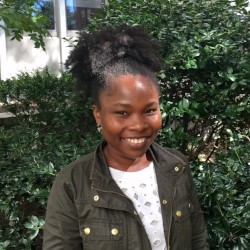 Amma A. Agyemang, Ph.D, MPH
Amma A. Agyemang, PhD, MPH, is a post-doctoral fellow in the Advanced Rehabilitation Research Training program at VCU. She earned her doctorate in Clinical Psychology from VCU in 2016 and her Master of Public Health in Health Behavior and Health Education from UNC Chapel Hill in 2009. Amma's work is focused on understanding and addressing psychological adjustment and sequelae in the context of medical conditions including traumatic brain injury. She is particularly committed to advancing health outcomes for marginalized populations including racial and ethnic minorities.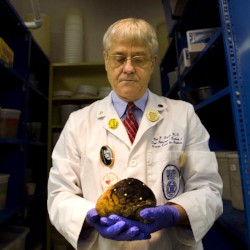 Paul F. Aravich, Ph.D
Paul F. Aravich, Ph.D., is a behavioral neuroscientist and a Professor of Pathology/Anatomy, of Geriatrics, and of Physical Medicine and Rehabilitation at Eastern Virginia Medical School in Norfolk, VA. His distinctions include one of the highest medical education awards in the US and Canada; Virginia's highest faculty award for excellence in research, teaching and service; elected membership in the AOA Medical and Gold Humanism Honor Societies; and membership on one of the 3 advisory councils to the Association of American Medical Colleges. He has served on several regional, state and national boards related to, e.g., behavioral health, traumatic brain injury, guardianship and dementia. Current boards include the Buckley Foundation for the survivors of brain injury; I Need a Lighthouse Foundation for teen depression and suicide awareness; the CHAS Foundation for mental health support and resources; ARDX Foundation for mental wellness in women; and Alternatives, Inc., for positive youth development and civic engagement. He is former head of the Virginia Brain Injury Council and its 2010 position paper on the neurobehavioral complications of brain injury; and former head of the Governor's Public Guardian and Conservator Advisory Board.  And, he recently gave 2 invited Congressional briefings to the House and Senate on art and the brain, as well as a presentation on the epidemic of behavioral health disorders to a program sponsored by the Congressional Public Health Caucus.
Dr. Aravich has numerous publications and presentations and is interested in the cognitive and emotional consequences of various forms of brain injury, including mental illness; positive behavioral controls for challenging behaviors; caregiver stress; successful aging; the arts and medicine; Wounded Warriors; and attracting more underrepresented minority students into health careers. He is a sought after speaker, performs public policy advocacy, and is featured on the TEDx YouTube channel, on WETA's BrainLine and BrainLine Military web sites, and on WNET's Secret Life of the Brain site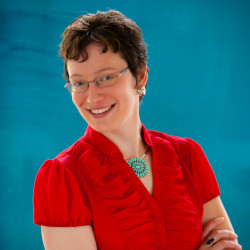 Laura Artman, Ph.D
Laura Artman, PhD is a licensed psychologist and a certified rehabilitation counselor.  She obtained a Bachelor of Science degree in Psychology with minors in Business and Women's Studies at Penn State University. Dr. Artman completed her Master's Degree in Rehabilitation Counseling and Doctorate in Counseling Psychology at West Virginia University.  During her internship at Oak Forest Hospital of Cook County, she practiced general psychotherapy in a community mental health setting and rehabilitation psychology in an inpatient rehabilitation hospital, with an emphasis on spinal cord injury and traumatic brain injury (TBI) for underserved populations on Chicago's south side.  Dr. Artman gained further specialization in TBI on her fellowship at the TBI Model Systems at Virginia Commonwealth University. Research interests and presentations included TBI in incarcerated youth and emotional/cognitive functioning in survivors of cardiac arrest.  Additional work experience includes outpatient neuropsychological assessment in private practice and inpatient consultation at a Level I Trauma Center, rehabilitation hospitals, and inpatient psychiatric units.  Areas of specialization include neuropsychological assessment in individuals with concussion/TBI, dementia, and other neurological disorders, as well as psychotherapy for anxiety, depression, adjustment to disability, and other concerns.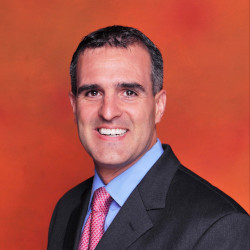 Michael Bamdad, M.A.
Michael J. Bamdad. M.A., CCC-SLP is a Speech-Language Pathologist who has worked with TBI patients and their families for over 20 years.  He has been published and speaks nationally and internationally on the topics of executive functioning deficits and pragmatic disorders post TBI.  Professor Bamdad spent many years working as a civilian researcher for the United States Army, based out of the Neuroscience Center at Walter Reed Army Medical Center, Washington, D.C., where he advanced to the position of Assistant Director of the outpatient head injury clinic.  He was involved in establishing the Defense and Veterans Brain Injury Center, which has a mission to serve active duty military and veterans with traumatic brain injuries.  He then moved into academia full time, and is currently working in the Department of Speech and Hearing Science at The George Washington University.  Professor Bamdad teaches applied neurology at the graduate level and works as the department's Clinic Director.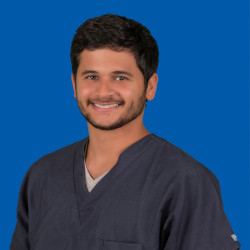 Nicolas Bezares-Oliveras, B.A.
My name is Nicolás G. Bezares Oliveras from Caguas, Puerto Rico.  Throughout my life, I have participated in many activities that have improved my abilities involving my professional career; many of them while I was still in the University of Puerto Rico Cayey Campus, which I graduated from in May 2016.  First of all, I joined many organizations including the Beta Beta Beta Biological Honor Society, the American Medical Student Association, the Clinical Laboratory Professionals Society, and the MEDLIFE (Medicine Education Development to Low Income Families Everywhere) Association.  In these associations, I could attend many conferences to get informed about many terms related to biology and medicine.  Also, I could participate in many workshops and activities that improved my laboratory and clinical skills. In the Beta Beta Beta Biological Honor Society, I was chosen as a board member and historian in the academic year 2015-2016, and as a mentor in the American Medical Student Association.  Outside of the University of Puerto Rico in Cayey, I worked as a volunteer in "Curitas Pa'l Barrio" where I helped to provide food, clothing and sterile syringes, healed some minor wounds, and, more importantly, participated in conversations with homeless people. Additionally, I worked as a volunteer in the "Daca-Bi" Clinic, where I was able to give a workshop in a home for the elderly with the goal to decrease the number of suicides, give conferences to students and community members about contagious and non-contagious diseases, and perform minor clinical procedures.  Also, since I graduated from high school, I have been working in an internal medicine clinic as a Health Quality Manager Assistant.  Furthermore, I am currently part of the VA Caribbean Healthcare System Introductory Research Program, where I perform as a research assistant for Dr. Molina in her studies focused on TBI.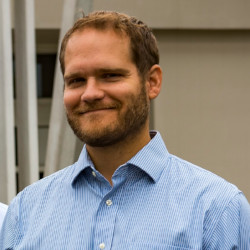 Brian Burkhard, M.S., ATP
Brian Burkhardt is a clinical rehabilitation engineer for the Assistive Technology Program at the Hunter Holmes McGuire Veterans Administration (VA) Medical Center. Over the past 15 years as an electrical engineer he has designed devices ranging from ambulatory EKG monitors, missile telemetry systems, adaptive low vision switches, wheelchair collision detection systems, and hospital bed function interfaces . At the VA Medical Center Brian specializes in Electronic Aids to Daily Living (EADLS), adaptive computer access, speech generating devices, power wheelchairs, and the integration of these technologies in the rehabilitation process for Veterans with diagnoses including Spinal Cord Injury, Traumatic Brain Injury, Parkinson's, and Multiple Sclerosis.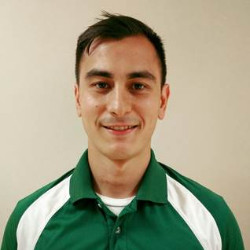 Shane Chanpimol, DPT
Dr. Shane Chanpimol is a post-doctoral fellow in the Polytrauma/TBI Rehabilitation Research program at the Washington DC VA. Dr. Chanpimol completed his Doctorate of Physical Therapy at the University of Sciences ('14) and Polytrauma/TBI clinical fellowship training at the Washington DC VA Medical Center ('15). During his time at the Washington DC VA he has led and participated in several clinical programs including TBI InFuSE and outpatient PT telehealth. He also led an investigation using the Xbox Kinect as a tool for balance rehabilitation in a Veteran with a history of TBI. Dr. Chanpimol's current clinical and research interests look to further explore evidence based programming to improve physical activity, sleep quality, and community integration in Veterans with a history of TBI.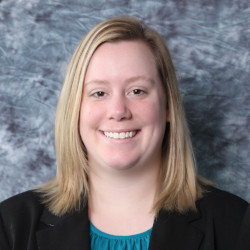 Jennifer Croner, M.S. Ed, BCBA
Jennifer Croner is a Behavior Analyst at ReMed Recovery Care Centers, a post-acute program for adults with traumatic brain injury, and an Adjunct Instructor for the graduate program in Applied Behavior Analysis at Temple University. She previously served as the Research and Training Coordinator at Melmark, a school program and residential facility for children with autism and developmental disabilities, where she coordinated all internal research projects and staff training in ABA. She is a Board Certified Behavior Analyst (BCBA). Jennifer received her master's degree in Neuroscience from Colgate University.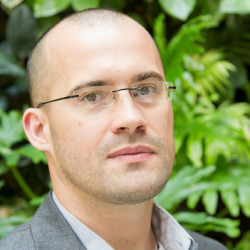 Laszlo A. Erodi, Ph.D
Dr. Erdodi completed his PhD in Clinical Psychology at Eastern Michigan University and a two-year post-doctoral fellowship in clinical neuropsychology at the Geisel School of Medicine at Dartmouth. Currently he is an Assistant Professor at the Department of Psychology faculty at University of Windsor. His research focus is on performance validity testing in neuropsychological assessment and the interaction between cognitive and emotional functioning.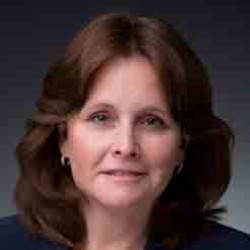 Alison A. Fedio, Ph.D, Psy.D
Dr. Alison Fedio is a Professor and Associate Dean in the Clinical Psychology Program at the American School of Professional Psychology at Argosy University, Northern Virginia, where she works closely with doctoral students intending careers in clinical neuropsychology.  Dr. Paul Fedio cultivated a research career at the Neurology Institute, National Institutes of Health, dealing with the effects of neurological disorders on memory, language, and emotional behavior.  The Fedios are pursuing research dealing with changes in self-awareness and self-concept in individuals with TBI, stroke, and other neurological conditions.  The Fedios have a private practice with Neuropsychology at Burke, where Paul conducts clinical and forensic neuropsychological evaluations with neurological patients and Alison provides individual and group therapy to neurological patients and their families.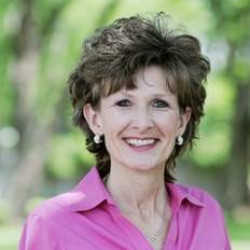 Patti Foster, B.Med
On June 18, 2002, Patti Foster– a former radio personality who had such a zest for life - was severely injured in a horrific traffic crash and suffered traumatic brain injury (TBI), along with multiple injuries all over her body. For six weeks, her life hung in the balance as she lay in a coma. 
Today, as a TBI survivor, Patti shares her story internationally, giving hope to anyone who is dealing with adversity along the journey. Patti's gripping book, COPING with TRAUMATIC BRAIN INJURY: One Woman's Journey from Death to Life (BookJolt, LLC) was released the winter of 2013 and is available on her website in paperback, eBook, and audio-book.  She is also a contributing author to 4 other books:  Amazing Faith as well as Getting Things Done: Successful Women Speak  (Insight Publishers); Modern-Day Miracles (Destiny Image); and CHICKEN SOUP FOR THE SOUL: Recovering from Traumatic Brain Injuries: 101 Inspirational Stories of Hope, Healing, and Hard Work (Simon & Schuster). During the fall of 2016, Patti released the first-known, brain injury-based devotional, HOPE FOR THE JOURNEY: A 52-Week Spiritual Journal (Redemption Press) …offering comfort and courage to anyone going through a tough time in life.
Patti serves as Vice President of Hope After Brain Injury, is a member of the Office of Acquired Brain Injury Texas Advisory Council, and was appointed Chairperson of the Services and Support Committee. Patti is also a member of the North Texas TBI Model System Advisory Council, serves on the BIAA-Texas Division Strategic Planning Committee, and travels often as a speaker for Mothers Against Drunk Driving.
Patti leans into life as an inspirational communicator and voice-over actor and strives to live her motto: M.A.D. Now! (Make A Difference Now!)
Please visit her web site: www.pattifoster.com or email her: info@pattifoster.com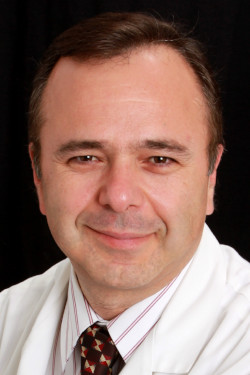 Majid Fotuhi, MD, Ph.D
A Harvard- and Johns Hopkins-trained neurologist and neuroscientist, Dr. Fotuhi is nationally known expert in the field of concussion, aging, and increasing brain vitality at any age. He has had numerous publications in major peer-reviewed journals, cited by thousands of scientists around the world. National media such as the Washington Post, CNN, ABC, and the Today Show have interviewed him about his research and innovative "Brain Fitness Program." Dr. Fotuhi is also the author of three books, including the recently released Boost Your Brain, the New Art and Science Behind Enhanced Brain Performance.

Dr. Fotuhi has had 25 years of teaching, clinical work, and neuroscience research experience at Harvard and Johns Hopkins. He conducts clinical research, writes books, and gives public lectures about brain health, concussion, neurofeedback, prevention of Alzheimer's disease, and expanding brain capacity after a TBI.

He is currently the medical director of NeuroGrow Brain Fitness Center, the chief medical officer for Neurocore Brain Performance Center, and an affiliate staff at Johns Hopkins Medicine, and a lecturer at Harvard Medical School.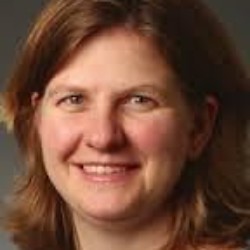 Deborah Fournier, APRN, MHCDS
Deb Fournier began her career in community mental health after a BA in Psychology from Colby-Sawyer College in New London New Hampshire, then went on to graduate school at Yale University's School of Nursing to become a Nurse Practitioner. She holds ANCC Board certifications as an Adult Nurse Practitioner and as a Psychiatric Nurse Practitioner, licensed and currently practicing in New Hampshire at New Hampshire Hospital, a secure psychiatric facility. Deb has also completed the Masters in Health Care Delivery, studying innovative ways to enhance the quality and value of patient and family centered health care and population health. She led a team to develop an interdisciplinary assessment clinic for patients after traumatic brain injury, which continues to run at Dartmouth-Hitchcock Medical Center in Lebanon, NH. Currently on faculty at Dartmouth's Geisel School of Medicine and Colby-Sawyer College's School of Nursing and Public Health, Deb teaches and mentors medical and nursing school students as well as providing continuing education for staff currently in practice. Her clinical practice and research interests are routed in the appreciation for, and study of, resiliency.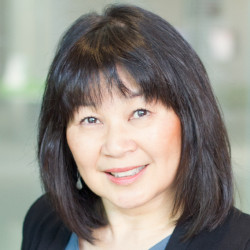 Caron Gan, RN, MScN, RP, RMFT, AAMFT Clinical Fellow and Approved Supervisor
Caron Gan is an Advanced Practice Nurse, Registered Psychotherapist, and Registered Marriage and Family Therapist with the Ontario and American Association for Marriage and Family Therapy (AAMFT). She is also a Certified Clinical Traumatologist and holds an Adjunct Lecturer Appointment at the Lawrence S. Bloomberg Faculty of Nursing at the University of Toronto. For the past 25 years of a 30+ year career in healthcare, she has worked at Holland Bloorview Kids Rehabilitation Hospital providing psychotherapeutic intervention to youth, adults, couples, and families living with the effects of brain injury. As an AAMFT Approved Supervisor, Caron provides clinical supervision and training around marital and family therapy intervention.
Family Assessment and Intervention. As the primary developer of the Brain Injury Family Intervention for Adolescents (BIFI-A), she has conducted training in Canada, the US, and Europe on family intervention after brain injury. The BIFI-A intervention was designated a leading practice through Accreditation Canada and Caron is currently partnering with Swedish researchers around a piloting a Swedish version of BIFI-A. In collaboration with international clinical researchers from Sweden, UK, Lithuania, and Australia, Caron is also leading a research team to validate a Pediatric Family Needs Questionnaire.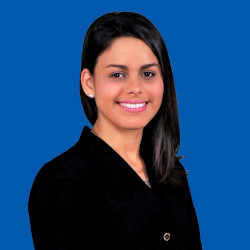 Alejandra Garcia-Ferre
Ms. Alejandra V. García Ferré is pursuing a Bachelor's degree in Cellular-Molecular Biology at the University of Puerto, Rio Piedras Campus, expected to graduate in May 2017. Ms. Alejandra is currently applying for Medical School, looking forward to a combined Doctor in Medicine/Master in Science degree. Her interest in scientific research has been strong since freshman year and has grown exponentially over the years. Since sophomore year, she has had the excellent opportunity to work as a research assistant/study coordinator at the Veteran Affairs Caribbean Healthcare System (VACHS). This enriching experience has provided invaluable exposure to research planning and development, building research proposals, applying for project funding, teamwork, research networking, ethical dilemmas of research and handling scientific data, poster presentations, doctorate level courses such as the ascent of man and Darwinian medicine, medical terminology, medical procedures, diagnostic studies, as well as to interact with hospital health providers.  Overall, this opportunity has expanded her knowledge in the fields of clinical and translational research, greatly helped to discern her passion for a research-oriented career in medicine and strongly affirmed her goal as a future MD/MS. She is currently participating in various research proposals involving musculoskeletal diseases, traumatic brain injury, and posttraumatic stress disorder, among others. Ms. Garcia has had the opportunity to present her research related works in various forums such as the Hispanic -Serving Health Professions Schools (HSHPS), Professional Development Workshop:  Catapult Your Research Career Using Public Data Set at the National Institutes of Health, and Cell and Molecular Biology Meeting" for the American Society for Biochemistry and Molecular Biology (ASBMB), among many others. Ms. Garcia hopes to continue her studies and attain and MD/MS degree, be a part of the research community, to actively engage with the current medical problems we face and to serve minorities and underserved populations.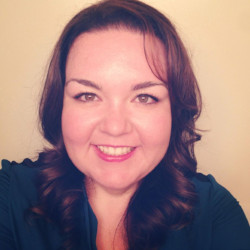 Kristin Graham, Ph.D, CRC
Kristin M. Graham, PhD, CRC is an Advanced Rehabilitation Research Training Postdoctoral Fellow at Virginia Commonwealth University in the Department of Physical Medicine and Rehabilitation.  She earned her Master's in Rehabilitation Counseling (2012) and doctoral degree in Rehabilitation Science (2016) from the University of Pittsburgh.  Dr. Graham has over 10 years of clinical and research experience with a variety of populations, with a special focus on acquired and traumatic brain injury.  Her research interests include the use of novel assessment approaches combined with smartphone technology to understand rehabilitation outcomes such as community participation after TBI.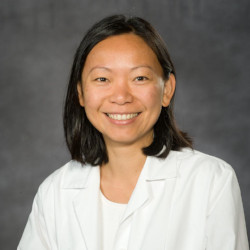 Nancy Hsu, Psy.D, LCP
Dr. Hsu is an Assistant Professor and a license clinical psychologist in VCU's Department of Physical Medicine and Rehabilitation. She obtained her doctoral degree in Clinical Psychology from Argosy University, Atlanta Campus and completed her internship at the VA Maryland Health Care Systems in Baltimore, Maryland. She joined the faculty in 2007 after completing a two-year postdoctoral fellowship as a NIDRR-funded Advanced Rehabilitation Research and Training fellow, under the supervision of Dr. Jeffrey Kreutzer. As the outpatient assistant director of Neuropsychology and Rehabilitation Psychology clinic, Dr. Hsu is involved in the evaluation and treatment of children and adults with traumatic brain injury, cancer, stroke, and other neurological disorders. She is also a research interventionist on the local projects for the TBI Model Systems grant.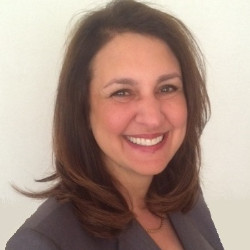 Stacey Schwartz, Ph.D
Stacey Hunter Schwartz, Ph.D. is the Vice President and C.O.O. of Brain Education Strategies & Technology (BEST), Inc. She is the former dean and director of the Acquired Brain Injury Program at Coastline Community College, where she once also served in the roles of professor, counselor and neuropsychometrist. Under her leadership, the college's Acquired Brain Injury Program was awarded the California Community College Chancellor's Office Exemplary Program Award. She co-authored (with Michelle Wild) the first book in the MakingCognitive Connections series.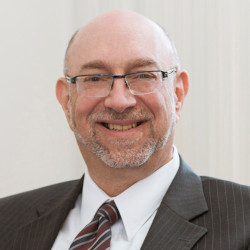 Robert L. Karol, Ph.D., L.P., ABPP, CBIST
Dr. Karol is President of a group private practice, Karol Neuropsychological Services & Consulting, in Minneapolis, specializing in counseling for persons with brain injury, neuropsychological evaluations, program development consultation for organizations, workshops & staff training, and case consultation for providers, insurers, and attorneys.
Dr. Karol is Board Certified by the American Board of Professional Psychology (ABPP) as a Rehabilitation Psychologist and is Certified by the Academy of Certified Brain Injury Specialists as a Certified Brain Injury Specialist Trainer. He received the American Psychological Association Rehabilitation Division Lifetime Practice Excellence Award in 2015 for excellence in clinical practice and contributions to the field of rehabilitation psychology. He is a member of the Minnesota Academy of Medicine.
He has authored four books: [1] Neuropsychosocial Intervention: The Practical Treatment of Severe Behavioral Dyscontrol After Acquired Brain Injury published by CRC Press, [2] Overcoming Grief and Loss after Brain Injury and [3] Therapists' Guide to Grief and Loss after Brain Injury both published by Oxford University Press, and [4] Behavior Plan Workbook: How to Conceptualize and Treat Behaviors after Brain Injury published by Lash & Associates. Other publications include book chapters Principles of behavioral analysis and treatment in Brain Injury Medicine and Issues in Consultation in Practical Psychology in Medical Rehabilitation.
He is the American Psychological Association's Rehabilitation Division Liaison to the Board of Professional Affairs. He co-founded the Minnesota Brain Injury Alliance, serving on its Board of Directors for 14 years and he is a past Chairman of the Board.  He is currently on the Board of Directors of the United States Brain Injury Alliance. He is also on the Education Committee of Care Providers of Minnesota, the state affiliate of the American Health Care Association/ National Center for Assisted Living. He serves on the Mayo Clinic's TBI Model Systems Regional Advisory Council.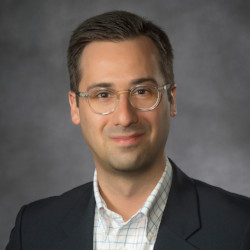 Daniel Klyce, Ph.D, LCP
Daniel W. Klyce, Ph.D., is a licensed clinical psychologist and assistant professor in the Department of Physical Medicine and Rehabilitation at Virginia Commonwealth University's School of Medicine.  He completed graduate studies in clinical psychology at Purdue University in West Lafayette, IN, and an internship in behavioral medicine at Vanderbilt University Medical Center and the VA Tennessee Valley Health Care System in Nashville, TN.  Dr. Klyce completed a fellowship in rehabilitation psychology in the Department of Rehabilitation Medicine at the University of Washington's School of Medicine where he was based at Seattle's Harborview Medical Center.  Dr. Klyce has co-authored articles published in the Journal of Head Trauma Rehabilitation and Archives of Physical Medicine and Rehabilitation related to resource facilitation for individuals with brain injuries and coping skills training for individuals with brain injuries and family caregivers.  Since 2013 Dr. Klyce has served as the rehabilitation psychologist for the inpatient brain injury rehabilitation unit at VCU Medical Center in Richmond, VA.  In this role he works daily with individuals and family members of individuals recovering from traumatic brain injuries and other neurological illnesses or injuries.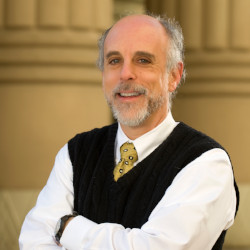 Jeff Kreutzer, Ph.D., ABPP, FACRM

Jeffrey S. Kreutzer, Ph.D., ABPP is a Professor of Physical Medicine and Rehabilitation, at Virginia Commonwealth University (VCU), Medical College of Virginia Campus. He serves as Director of Virginia's federally designated Traumatic Brain Injury Model System and coordinates VCU Health System outpatient services for persons with brain injury. A founding member of the Brain Injury Association of Virginia, Dr. Kreutzer is a neuropsychologist and psychotherapist with more than three decades experience developing, providing, and evaluating brain injury services. A primary developer of the Resilience and Adjustment Intervention, he has published more than 160 peer reviewed papers including several on resilience. Dr. Kreutzer is the Editor-in-Chief of the Encyclopedia of Clinical Neuropsychology, and in 2010 he received the Distinguished Lifetime Contribution to Neuropsychology Award from the National Academy of Neuropsychology. In September 2013 he received the North American Brain Injury Society Award for Innovations in Treatment.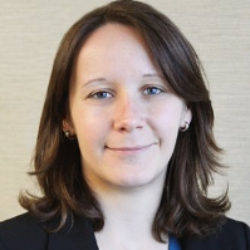 Anne Leopold, MSc
Anne Leopold, MSc is a Research Analyst for JBS International's Disability Services Center and a Deputy Program Director in JBS's Research and Evaluation Division. Ms. Leopold brings extensive knowledge of substance abuse and treatment, disability challenges, policies, and programs. Topics of expertise include prescription drug abuse and overdose, opioid use disorder, mediation-assisted treatment, disability, childhood trauma, and traumatic brain injury. She leads government contracts and research projects by providing consultation, project management, and technical assistant. Previously she was a research associate for the National Institute of Neurological Disorders and Stroke Vietnam Head Injury Study. Ms. Leopold studied psychology at Smith College and received her Master's Degree in Social and Health Psychology from Utrecht University in the Netherlands.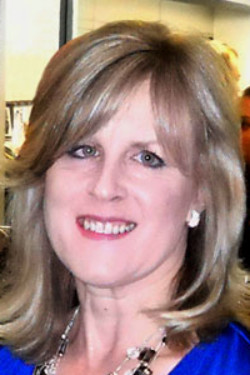 Lucile Lisle, CTRS
Lucile Lisle, CTRS has worked at the Washington, DC Veterans Affairs Medical Center since 2001 providing allied healthcare as a Recreation Therapist with long-term care and inpatient psychiatry.  She currently serves Veterans and established the Polytrauma Recreation Therapy program.  As a credentialed provider, Ms. Lisle assists Veterans through psychosocial counseling, leisure education and community reintegration to promote independence.  Prior, she worked on acute psychiatry at Walter Reed Army Medical Center, Washington, DC and with subacute rehabilitation and inpatient psychiatry at Laurel Regional Hospital, Laurel, Md.  She also has experience with outpatient community aquatics at the Baylor Institute for Rehabilitation in Dallas, Texas, where she successfully completed her internship and became a member of Rho Phi Lambda at the University of North Carolina.   Ms. Lisle was a scholarship recipient prior to and presented at the 2006 Southeast Therapeutic Recreation Symposium.  In addition, she co-presented as part of the 2016 Defense Centers of Excellence for Psychological Health and Traumatic Brain Injury Summit. Ms. Lisle is also a nationally certified group fitness instructor, served on the Chesapeake Area Recreation Therapy Association board, has also presented at federal and community health events, and participated in an investigational exercise study concerning changes in older adult females at the University of North Carolina, Wilmington, NC, 1995.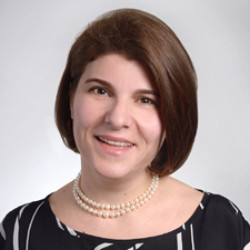 Clio Long, PsyD
Dr. Long is a neuropsychologist in private practice in Alexandria/Springfield. She specialized in cognitive rehabilitation and health psychology including sleep disorders.  In her work with brain injury patients she helps them to maximize their cognitive recovery and to gain acceptance of their level of functioning, which often entails the creation of a new self-concept that has meaning to the patient. Her methodology incorporates the family as a core part of treatment, with the goals of maximizing cognitive rehabilitation in the home setting, of promoting adjustment for the family as well, and of utilizing family relationships in ego restructuring, when appropriate. Dr. Long has a special interest in treating trauma, both developmental and PTSD, with accelerated healing techniques including Rapid Resolution Therapy and hypnosis. She also has a passion for treating insomnia with CBT-I (Cognitive Behavioral Therapy for insomnia) and for raising awareness in the community about this non pharmacological treatment.
Dr. Long graduated from Universita' degli Studi di Milano Law School in her native Italy and from Argosy University with a degree in clinical psychology. She completed a 2 year fellowship in neuropsychology and cognitive rehabilitation at JFK Johnson Rehabilitation Institute under the mentorship of Keith Cicerone, Ph.D. Prior to starting her own private practice she was responsible for inpatient neuropsychology services at Inova Mt. Vernon hospital.
Dr. Long has two energetic small children so she has no free time.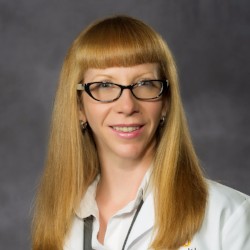 Ana Mills, MsyD, LCP
Ana Mills, PsyD is a licensed clinical neuropsychologist and assistant professor in the Department of Physical Medicine and Rehabilitation at Virginia Commonwealth University Medical Center. Dr. Mills completed a prestigious NIDILRR-funded post-doctoral fellowship in Advanced Rehabilitation Research and Training at VCU Medical Center. She specializes in neuropsychological evaluation and psychotherapeutic treatment of individuals with acquired neurological disorders, with a specific focus on acquired brain injury. She also regularly consults with the Departments of Neurology and Neurosurgery for pre-surgical evaluation of patients with epilepsy and Parkinson's disease. Her current research activities include promoting resilience after brain injury and investigating the feasibility of Deep Brain Stimulation to treat cognitive decline in Parkinson's disease. She has authored a number of peer-reviewed articles, book chapters, and presentations on neuropsychology, brain injury, and rehabilitation. Additionally, she is a community support group facilitator for the Brain Injury Association of Virginia's Richmond chapter and a referee for several flagship publications, including the Journal of Neurotrauma and Brain Injury.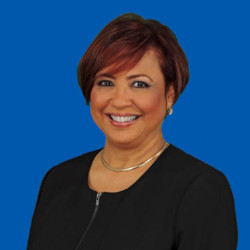 Irma Molina-Vicenty, MD
Dr. Irma L. Molina-Vicenty is the Associate Chief of Staff for Research and Development in the VA Caribbean Healthcare System (VACHS), at San Juan Puerto Rico and a Full Professor of the University of Puerto Rico (UPR), Medical Sciences Campus, Department of Radiological Sciences. She is a member of the Board of Directors for "Sociedad de Investigacion Cientifica (SODEINC)", Inc. She is also a member of the Advisory Committee for Hispanic-in-Research Capability School of Public Health (SOPH) & School of Medicine (SOM) Partnership in the UPR, serving as the Principal Investigator for multi-center trials and works as a Primary Mentor for the VACHS Introductory Research Program (IRP) and the Student Mentorship Program for Hispanic Health Research (sMPH2r) Hispanic-Serving Health Professionals, Washington DC.
Currently, Dr. MOlina-Vicenty is Co-Chair of the Executive Committee for VHA HSR&D COIN: Charlestone Health Equity and Rural Outreach Innovation Center (HEROIC)/VA Caribbean Healthcare System Partnership. She is also authorized user for the Chronic Effect of Neurotrauma Consortium (CENC) is as a coordinated, multicenter collaboration linking basic science, translational and clinical neuroscience researchers from the VA, military, and academia to effectively address the long-term effects of mild traumatic brain injury (mTBI) and is diagnosis and treatment. Click here to finish reading her bio.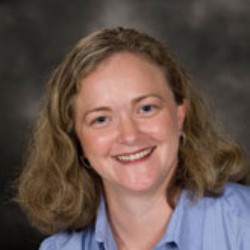 Melissa Oliver, MS, OTR/L, CBIS
Melissa Oliver is an Occupational Therapist and the Assistive Technology Program Coordinator at McGuire VA Medical Center in Richmond, Virginia. She works assisting active duty service members and veterans with various diagnosis transition back into their life roles through the use of assistive technology.  She specializes in areas of electronic cognitive devices, adaptive computer access, learning technologies and electronic aides to daily living. Ms. Oliver received a baccalaureate degree in Psychology and Business Administration from Mary Washington College in Fredericksburg, Virginia. She received a master of science in Occupational Therapy from Shenandoah University in  Winchester, VA.  She has been an occupational therapist for 16 years of which the past 10 years have been at McGuire VA Medical  Center working on the spinal cord service, polytrauma transitional rehabilitation and now in Assistive Technology.  Ms. Oliver has served in a variety of elected positions in Pi Theta Epsilon (PTE), the National Occupational Therapy Honor Society, including Treasurer and President. She served on the American Occupational Therapy Foundation Board of Directors and is currently a board member of the Virginia Assistive Technology Advisory Council for the Commonwealth of Virginia. Ms. Oliver also serves as the Managing Editor of NeuroRehabilitation, an Interdisciplinary Journal for the past several years.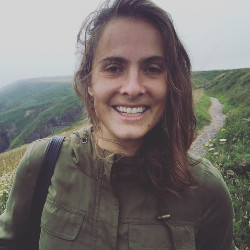 Kyla Donnelly Pearce, MPH
Kyla Pearce oversees the design, implementation, and evaluation of the LoveYourBrain Foundation's national community-based yoga program to support people affected by traumatic brain injury (TBI) to participate in adaptive yoga and meditation classes. The LoveYourBrain Foundation is a non-profit organization that aims to improve the quality of life of people affected by TBI through programs that build community. Kyla has blended her expertise as a yoga teacher and researcher to develop a TBI-focused yoga curriculum that integrates gentle yoga, meditation, breathing exercises, and psychoeducation. This curriculum, now offered in 14 yoga studios across seven US states and one Canadian province, is designed based on the science underpinning resilience, and empowers people with TBI to become more active participants in their healing process. Kyla has trained almost 300 yoga teachers and clinicians in how to adapt yoga and meditation for TBI, including physical, cognitive, and social modifications. Specifically, Kyla leads 16-hour trainings which are designed for yoga teachers interested in being certified to teach in our program, as well as clinicians who want to gain knowledge and skills in how to integrate gentle yoga and meditation into their clinical practice. She has been an invited faculty at several conferences related to using yoga for improving physiological and psychosocial outcomes, including at the Yoga for Traumatic Stress Conference in Sedona, AZ and for the Yoga Service Conference in Rhinebeck, NH. Kyla also leads LoveYourBrain's research portfolio in the application of yoga and meditation for community-based rehabilitation for TBI. She led the design and implementation of a pilot evaluation of an 8-week gentle yoga program from people affected by brain injury, which was recently published in the peer-reviewed journal, Brain Injury. She is currently the Principle Investigator of a qualitative study exploring the experiences of participants in the LoveYourBrain Yoga program. To support clinicians to integrate yoga and meditation into their clinical practice, she also leads in-service presentations describing the evidence of using these practices to support TBI rehabilitation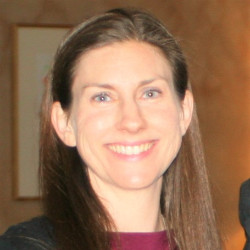 Stacey Nichols, M.A.
Stacey Nichols has served at BISSWVA since 2015 and has a background in cognitive neuroscience, psychology, and caring for the disabled.  She coordinated the development of the CLiC for Veterans pilot program and currently oversees CLiC for Veterans in addition to coordinating CLiC program development.  She provides supervision of all CLiC operations including curriculum and program development, data assessment and analysis, scheduling and technical support, hiring and training, budgetary conformity, and funding procurement.  She also is involved in recruitment, registration, development and distribution of program materials, equipment acquisition and establishment of Internet service providers, veteran participation, and program problem-resolution.
Stacey has taught as an adjunct professor in the Psychology Department at Roanoke College and is an experienced pediatric caregiver, specializing in child development with emphasis on birth and early childhood, early childhood education, special needs child development, cognitive, sensory, visual, and motor disorders, therapeutic interventions and neurological development in special needs pediatric patients.  She received her BS from the University of Central Florida and her MA from Florida Atlantic University.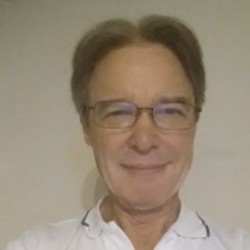 Rick Parente, Ph.D.

Dr. Parente is a Professor of Psychology at Towson University in Baltimore Md.  He received a Ph.D. in Psychology from University of New Mexico in 1975.  He completed a post-doctoral research fellowship in Physiology in 1981.  He has done individual and group cognitive skills training with traumatically brain injured persons since 1980.  He regularly teaches graduate level coursework in Neuropsychological Assessment and Neurotraining.  He is a licensed Psychologist with a clinical practice specializing in rehabilitation of cognitive functions after brain injury.  He was the recipient of the award for Outstanding Contribution to the Field of Traumatic Brain Injury Rehabilitation in 2009 given by the Virginia Commonwealth University and Brain Injury Services.  He has authored three books and over 70 journal articles on Cognitive Rehabilitation.  The third edition of his book Retraining Cognition: Techniques and Applications, is available from ProEd publishers.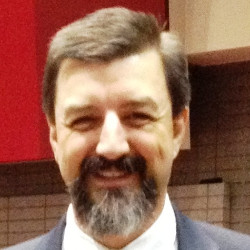 Chris Schaub, M.S. Ed., BCBA
Chris has worked in post acute brain injury rehabilitation since 1995, with a focus on neurobehavioral programming for individuals with all levels of neurologic impairment. After earning a master's degree in behavior analysis from Temple University, he received his Board Certification in Behavior Analysis in 2004. He is currently the behavior analyst for ReMed's Intesive Neurobehavioral and Rehabilitation Services and Supported Living System, which are interdisciplinary settings serving both short and long term individuals with complex neurobehavioral needs. He has presented at numerous professional conferences in both the Brain Injury and Behavior Analysis fields, and has published on the application of behavior analytic principles in brain injury rehabilitation. Chris most recently co-authored the chapter on neurobehavioral complications for the 5th edition of the Essential Brain Injury Guide, published by the Brain Injury Association of America.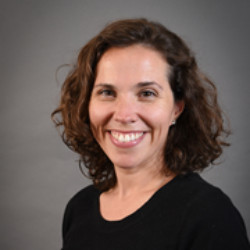 Lauren Schwabish, M.S., CCC-SLP
Lauren Schwabish M.S., CCC-SLP received her Bachelors of Science degree with Honors in Communicative Disorders from the University of Wisconsin-Madison and holds a Masters of Science degree in Communication Sciences from Hunter College of the City University of New York. She has 17 years of experience working in hospitals and rehabilitation centers, evaluating and treating patients with neurologic illnesses, including stroke, traumatic brain injury, brain tumors, and neuropathy of critical illness. She is a Senior Speech Pathologist at INOVA Mount Vernon Hospital in Alexandria, where she developed and runs the Stroke Education program for patients and families, which focuses on teaching patients and their families about medical and lifestyle factors key to stroke recovery. She is also on staff at McLean Speech and Language Services, LLC, a private practice in McLean, Virginia. Lauren takes an integrative approach to therapy, seeking natural, functional opportunities in which to practice communication and thinking strategies, incorporating clients' specific interests and needs. She actively collaborates with family and allied caregivers in order to foster greater independence and success in a wide variety of contexts. She is licensed in the Commonwealth of Virginia and the District of Columbia and is a certified member of the American Speech Language Hearing Association.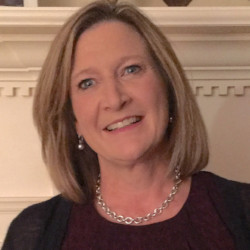 Krystal Thompson, MAEd
Krystal Thompson joined Brain Injury Services of SWVA (BISSWVA) as Executive Director in 2013.   She oversees all areas of the organization including programs, development, finance, quality assurance and human resources.
Krystal serves as Chair of the Virginia Alliance of Brain Injury Service Providers and is a member of the Virginia Brain Injury Council. Krystal served as Chair of the Foster Family Treatment Association of Virginia and has served on the boards of Virginia Non-Profit Leadership Council, Virginia Coalition of Private Provider Associations, and the Virginia Association of Licensed Child Placing Agencies.  Before becoming Executive Director of BISSWVA, Krystal was Chief Operating Officer of Commonwealth Catholic Charities.  She has a Certificate in Mission-Based Leadership and Organization Development from the University of Notre Dame and CCUSA.  She received both her BS and MAEd from Virginia Tech.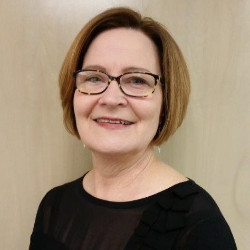 Melanie Whetzel, MA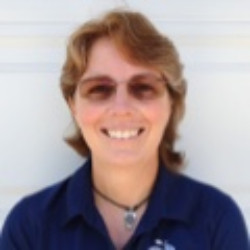 Michelle Ranae Wild, M.A.
Michelle Wild is the CEO of Brain Education Strategies & Technology (BEST) and a professor at Coastline Community College and has taught in Coastline's Acquired Brain Injury Program for over 25 years. She has trained over 300 professionals who treat soldiers and Veterans with TBI. She created online trainings on various apps both for individuals with cognitive challenges and for the professionals who work with them.
Michelle authored the popular workbook series Making Cognitive Connections on the use of Apple-based, Android-based, and Windows-based smart devices as cognitive prosthetics, which is now being used in over 35 states. She also established an app review site for those same groups, in hopes that the whole community can come together to help each other.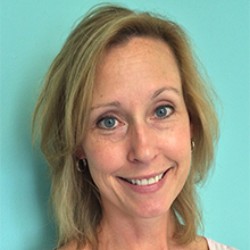 Michelle Witt, M.A.
Michelle Witt is a Board Certified Behavior Analyst (BCBA) and is licensed to practice in the Commonwealth of Virginia. Michelle holds a Master's Degree in Psychological Sciences with a concentration in Applied Behavior Analysis from James Madison University. She is also a Certified Brain Injury Specialist Trainer and has nearly 20 years' experience working in the field of brain injury in positions ranging from a Recreational Therapy Aide to Program Director. For the past 10 years, Michelle served as the Executive Director of Crossroads to Brain Injury Recovery, a small non-profit that provides community-based services for persons affected by brain injury in the Shenandoah Valley of Virginia. She is currently providing ABA services through her private practice.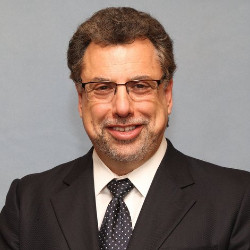 Nathan Zasler MD, DABPM&R, FAAPM&R, FACRM, BIMC, FIAME, DAIPM, CBIST

Dr. Nathan Zasler is CEO & Medical Director for Concussion Care Centre of Virginia, Ltd., as well as CEO & Medical Director for Tree of Life Services, Inc.  Dr. Zasler is board certified in physical medicine and rehabilitation and fellowship trained in brain injury.  He is an affiliate professor at the VCU Department of Physical Medicine and Rehabilitation, Richmond, VA, and an adjunct associate professor for the Department of Physical Medicine and Rehabilitation at the University of Virginia, Charlottesville.  He also serves on the UVA Brain Injury and Sports Concussion Institute Professional Advisory Board.  He is a fellow of the American Academy of Disability Evaluating Physicians and a diplomate of the American Academy of Pain Management.  Dr. Zasler has published and lectured extensively on TBI related neuromedical issues and is internationally recognized for his work in brain injury medicine.  He currently serves as the Vice-chairperson of the International Brain Injury Association (IBIA).  He is active in local, national and international organizations dealing with acquired brain injury and neurodisability, serving in numerous consultant and board member roles.  He has edited six textbooks.  He serves on numerous journal editorial boards and is co-editor of two peer reviewed international scientific journals:  "Brain Injury" and "Neurorehabilitation."   He was the recipient of the Sheldon Berrol Clinical Service award from BIAA and has again been repeatedly recognized by "Best Doctors".  Dr. Zasler is an advocate, educator, clinical researcher, inventor, entrepreneur and busy practicing clinician who is involved with community based neurorehabilitation, chronic pain management, and international health care consultation, both clinical and medicolegal.