Did you know...
Each year about 2.5 million individuals have TBIs of which approximately 50,000 results in death and over 80,000 suffer permanent disability. (CDC)
In Northern Virginia alone, there are hundreds of individuals currently living with the devastating effects of brain injury. This year, Brain Injury Services supported over 609 individuals, children and families by providing critical services to help our clients build the skills and confidence they need to lead a fulfilling and productive life.
The need in our community is too great to ignore.
Can you help Brain Injury Services? Every gift, every volunteer, every individual can make a difference.  WHOSE LIFE WILL YOU CHANGE TODAY?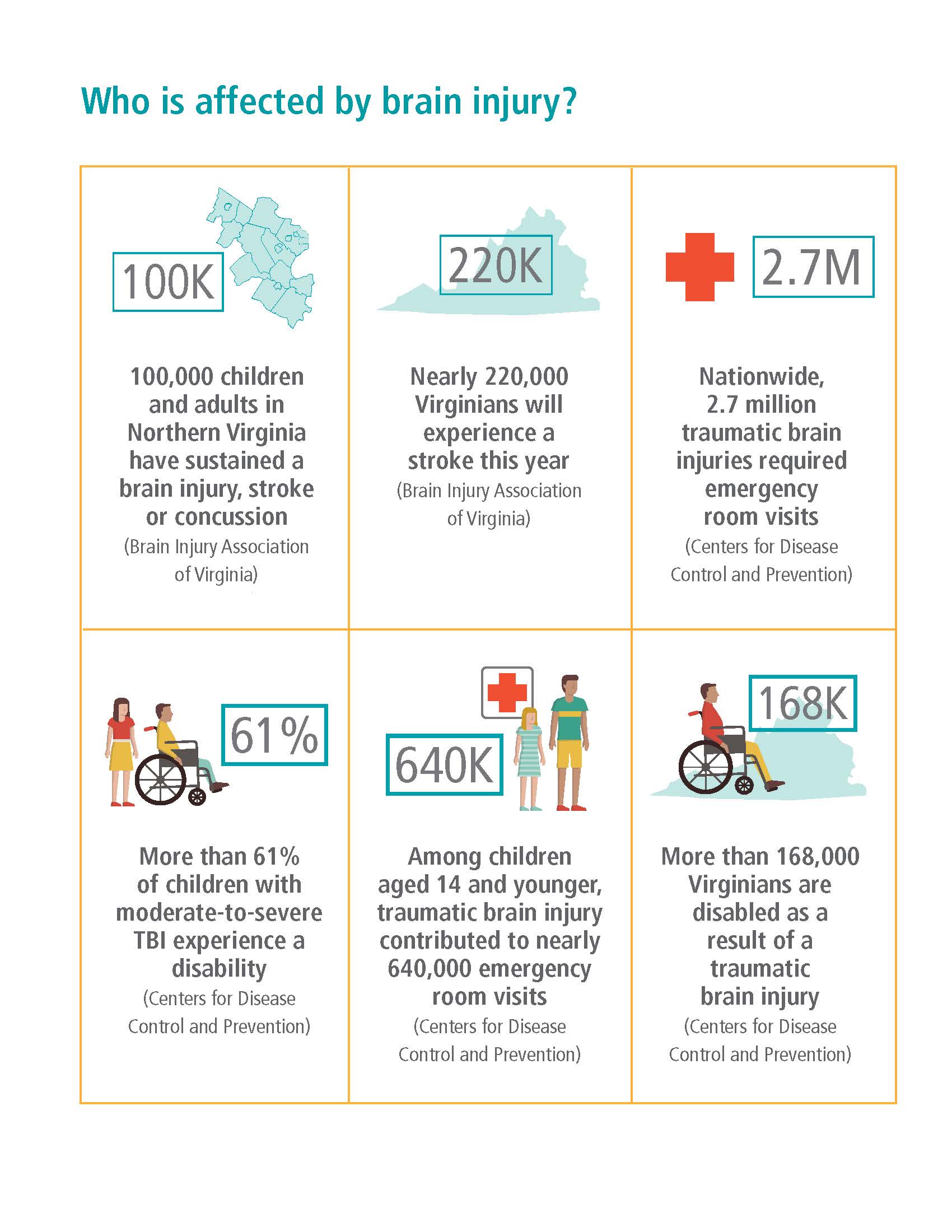 How to support BIS:
Individuals:
Become a monthly sustainer with an automatic recurring donation to the programs that help survivors live their best lives.
Share the gifts of time and friendship with a survivor of a brain injury
Volunteer your time by sharing skills and expertise with Brain Injury Services
Connect Brain Injury Services to your corporate networks for its corporate giving program and/or corporate matching programs
Make a one-time donation or contribute yearly to our annual campaign
Charitable shopping via Amazon Smile
Donate your vehicle, boat, or motorcycle
Purchase BIS clothing and other items to spread awareness! 
Corporations:
We welcome the opportunity to learn more about your interest in getting involved! For more information on how to get connected, contact us at 703-451-8881, and ask to speak with our Executive Director.