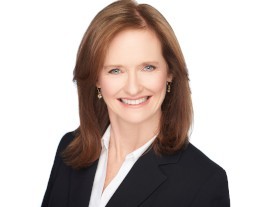 Kendel A. Paulsen, MA, BCC
(Board Chair)
Kendel Paulsen has spent the last 20 years working in the nonprofit field. Starting with domestic violence shelters, she continued her work raising funds and working in program development for a variety of nonprofit organizations to include child abuse prevention, financial counseling, cancer research and being a co-founding member of the first Montessori pre-school in Fredericksburg, VA.
Kendel began her BIS journey as a board member in 2015. She was elected to the role of chair in 2017. Her goal as board chair is to help lead the organization and its amazing services to those who have suffered and been impacted by a traumatic brain injury into the next phase, increasing its footprint into the Commonwealth of Virginia as well as maintaining its status as a leader in the TBI service community.
Kendel received her BA from Mary Washington College (now known as University of Mary Washington) and her MA from University of Phoenix. Kendel is a certified life coach, earning her BCC in 2017 and is the owner of Purpose Driven Life Coach, LLC. 771144. Kendel is also a 2018 graduate of Leadership Fairfax. 
She lives in the Burke area of Fairfax with her husband Kevin and their three children.
---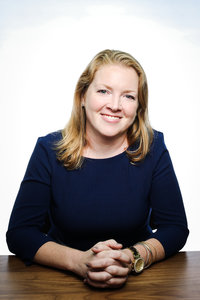 Erin O. Mattingly, M.A., CCC/SLP, CBIS
(Vice Chair)
Erin Mattingly is a speech-language pathologist (SLP), managing consultant, and subject matter expert at Enterprise Resource Performance, Inc. (ERPi), a professional management consulting firm. Erin has over 13 years of experience treating patients across the continuum of brain injury severity, from mild to severe injury, in both civilian and military populations. Prior to her role as a managing consultant, Ms. Mattingly started the SLP program at a unique Department of Defense facility, specializing in the evaluation and treatment of Service members with mild traumatic brain injury and psychological health disorders. She serves in a variety of leadership positions across brain injury and SLP organizations, including the Academy of Certified Brain Injury Specialists (ACBIS), the Academy of Neurologic Communication Disorders and Sciences (ANCDS), and the Neurogenic Communication Disorders Special Interest Group of the American Speech-Language-Hearing Association (ASHA). She has multiple publications and presents at the state and national level on the treatment and evaluation of survivors of brain injury. Erin graduated from the University of Virginia in 2003 with a Bachelor of Science in Education and the Ohio State University in 2005 with an M.A. in Communication Disorders. Erin holds her ASHA certification in speech-language pathology, her license to practice speech-language pathology in Washington, DC, and is a Certified Brain Injury Specialist.
---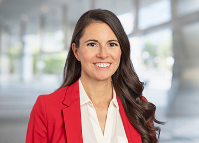 Andrea Spetrini, Senior Manager at BDO USA, LLP
(Treasurer)
Andrea Spetrini is a licensed CPA with BDO's assurance division. Andrea has over 13 years of experience in public accounting with local, regional, and national CPA firms. Andrea's public accounting experience includes accounting, auditing, and financial advising for nonprofit and healthcare organizations in the DC, Virginia, and Maryland area. Andrea's nonprofit specialization includes financial statement reporting, auditing grant financial compliance, and performing operational and internal control reviews for a wide-variety of tax-exempt organizations.
She graduated from Shippensburg University of Pennsylvania in 2005 with a Bachelor of Science in Business Administration, concentrating in accounting and economics, and earned her Master's in Business Administration in 2008 from Loyola University Maryland. Andrea is a native Maryland-er and lives in Annapolis with her husband.
---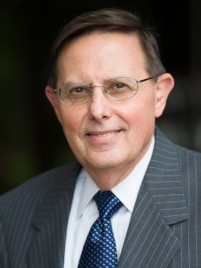 Benjamin J. Trichilo, McCandlish Lillard
(Secretary)
Ben Trichilo joined McCandlish Lillard in 2011, bringing with him more than 35 years of trial and appellate experience, including personal injury, workers' compensation, professional malpractice, premises liability, business litigation, and Defense Base Act cases.  Ben has handled auto accidents, slip and fall injuries, sports injuries, closed head injuries, brain injuries, eye injuries, neck and back injuries, career ending injuries, sexual assaults, bike trail accidents, truck accidents, accidents involving deficient truck mirrors, dram shop cases, shareholder disputes, and non-compete agreements.  If you have a personal injury, workers compensation, or litigation issue, then Ben has the knowledge and experience acquired over more than 38 years of litigation practice to help resolve your case favorably, and will welcome the opportunity to assist you. Successful litigation requires the ability to solve problems: through negotiation where possible, and through litigation when necessary. But there is one simple guiding principle: handle each case as if it is your own.
Ben is a frequent seminar speaker, and continues more than a decade of service as a litigation mediator for the Fairfax County Circuit Court.
---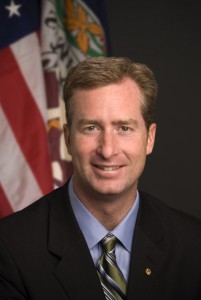 The Honorable David L. Bulova, Virginia House of Delegates, AMEC Earth and Environment
I was first introduced to BIS in 1997 and immediately knew that I wanted to be a part of this special organization. The staff at BIS make such a huge difference in people's lives.
David Bulova represents the 37th District of the Virginia House of Delegates, which includes the City of Fairfax and portions of Fairfax County. In the House, he serves on the General Laws, Agriculture, Chesapeake, and Natural Resources, and Education committees as well as the State Water Commission, the Housing Commission, the Joint Commission on Health Care, the Chesapeake Bay Commission, and the Virginia War Memorial Board.
David received a BA in Government from the College of William and Mary and a Masters in Public Administration and Policy from Virginia Tech.  He is also a graduate of the Sorensen Institute of Political Leadership at the University of Virginia.  Professionally, David works as a Project Manager for Amec Foster Wheeler, where he helps local governments and industry to comply with federal and state water resources regulations.
David lives in the Middleridge community of Fairfax with his wife Gretchen and their three children.


---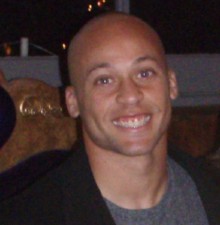 Chris Carr, Attorney, Zeman and Petterson, PLLC
"Compared to all the injuries in the sport, brain injury is the most detrimental. I am fortunate for the experiences but grateful that I am in the position to pursue a second career while helping others cope with brain injury." 
Chris Carr is a former American football cornerback, punt returner, and kick returner in the National Football League (NFL). Chris started playing football as a youth and continued his pursuit to become a professional athlete in the NFL. His professional career spanned nine seasons with the NFL.  He was signed by the Oakland Raiders in 2005 and continued to play for the Tennessee Titans, Baltimore Ravens, Minnesota Vikings, San Diego Chargers, New Orleans Saints.  Throughout the years, he has seen parents, coaches, and players ignore the injuries and the signs, which sometimes are not readily apparent.  He announced his intention to retire in 2014 and pursued a law degree, graduating in 2017 from George Washington University Law School.  He is currently an attorney at Zeman and Petterson, PLLC in Falls Church, Virginia. 
---
Paul N. Kashchy
---
JoAnn Perry
JoAnn Perry has worked across the public and private sectors to advise on business growth strategy and help drive organizational transformation within federal agencies undergoing IT modernization efforts.  As an account manager with Accenture for over 5 years, she oversaw large-scale programs for the government to adopt technology, including data analytics, cloud computing, and business intelligence platforms.  
She began her career at the Central Intelligence Agency where she frequently authored written assessments in the President's Daily Brief and held a Top Secret clearance. 
She is currently an active investor with an impact-focused angel investment fund and enjoys collaborating with her husband on marketing strategy for his local law practice. She earned her MBA from the Darden Graduate School of Business in 2012, and graduated from Emory University with a BA in Psychology in 2006. 
Lastly, JoAnn has a personal connection to the work BIS does.  In 2013 her mother-in-law suffered a brain injury.  JoAnn's role as a temporary caretaker provided the impetus for her and her husband to seek out opportunities to give back to the broader brain injury survivors population.  They found BIS and the rest is history! 
She lives in Falls Church with her husband and two young children.  
---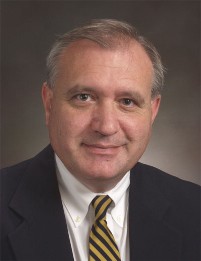 Chris Speer, Business Coach and Consultant
Chris is an accomplished executive adviser who helps businesses solve their complex strategy, operations and technology transformation challenges. He has over 35 years experience in management consulting as a partner with a "Big Four" firm, driving innovation and growth for leading health care, financial services and public sector organizations. As a client-facing managing director, Chris held relationship responsibilities for some of the firm's largest clients, oversaw the substantial growth and development of its Washington, DC consulting team, and was a leader in the firm's successful launch into federal government services.
Chris holds an Executive Certificate from the Wharton School, an M.S. in Management from Hood College and a B.S. in Health Planning and Administration from Penn State University. He continues to stay involved with Penn State, serving on its Board of Visitors within the College of Health and Human Development, and as a member of the university's Philanthropy Council development campaign.
Chris resides in Montgomery County with his wife, Cathy, a brain injury survivor. His personal experiences as a caregiver have led him to take a more active role in Brain Injury Services -- he hopes to make a difference by enhancing access to brain injury prevention, treatment and rehabilitation resources that benefit both survivors and individuals in their care networks.
---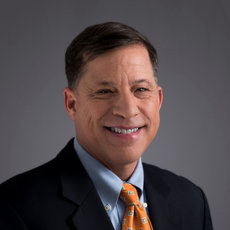 Kevin Stenstrom, Vice President, Business Development at Zantech
Kevin Stenstrom is a strategist and business development leader recognized and known for developing and motivating cross-functional teams to achieve superior results and execute on time and on budget.  In his role, he is charged with developing and deploying business development and capture strategies, building a pipeline for high end mission solutions for software development, modeling and simulation, cyber, C4ISR and systems engineering work. 
Prior to joining Zantech, he was the Director of Business Development at ARServices, where he was responsible for the development and expansion of the company's business profile within the Department of Defense and federal civilian marketplaces.
Kevin is a retired U.S. Naval aviator with over 3000 hours in the P-3C aircraft. During his military career, he also served as a Strategic Planner in the Navy International Programs Office, and as Branch Chief for Communications Interoperability within the Pacific Command's Communications Systems Directorate. He graduated from the U.S. Marines Corps War College with a Masters in National Security Affairs and Strategic Studies.  
He lives in Burke, VA with his wife Kendel Paulsen and their three children.
---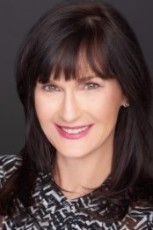 Catherine Thomas, Vice President, Business Development at Zantech
Catherine has over 30 years of executive leadership, consulting and business management experience leading technology and technology services firms in both national and international markets. Her career has been distinguished by entrepreneurial endeavors in fast-growth and emerging industries, and her exceptional ability for building professional, high-performance teams. 
Catherine's philanthropic and community involvement is extensive. Among her numerous commitments to social advocacy, she has been a caregiver and advocate for clients of brain injury since 1988 following her sister's traumatic brain injury.
Catherine is a graduate of the University of Richmond with business studies from Harvard University. 
---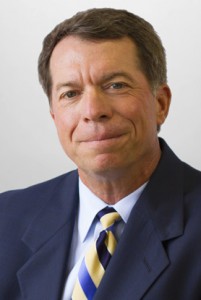 George Wilson, ECS, Inc.
I am the father of a brain injury survivor.
Mr. Wilson serves as CEO and President of ECS Federal, an industry leader in providing services and solutions to the Federal Government. ECS has over 1300 employees and has been recognized as an employer of choice, a leader in growth and a provider of excellent service to their customers. Prior to joining ECS, Mr. Wilson was instrumental in growing another Federal services contractor from a small, private business of 20 employees to a public company of nearly 6,000 employees and more than $900 million in annual revenue. Mr. Wilson completed key acquisitions, achieved industry leading growth and led strategic operations until its sale in 2010. Mr. Wilson holds a Bachelor of Science in Electrical Engineering from United States Naval Academy and a Master of Business Administration from George Washington University. He serves on the Brain Injury Services Board of Directors, the Board of Directors for the Washington Choral Arts and supports other charitable organizations. Mr. Wilson lives with his wife, Ashley and their son, Matthew, in Alexandria, VA.


---
Honorary Board:
Michael J. Rebibo, CFP, 1st Portfolio Wealth Advisors
---
Barbara Williams, ESQ, Williams Law
---