Making a Difference
For over 26 years, Brain Injury Services has been repairing lives, recovering possibility and restoring hope by offering the community innovative programs and services that meet the needs of survivors of brain injuries and their families.  We are proud to share the impact our dedicated staff makes each and every day in the community by working with our resilient clients.
95% of our clients believe Brain Injury Services has improved their lives
87% of our clients achieved their recovery goals
96% of our budget is allocated directly to our programs
Client Testimonials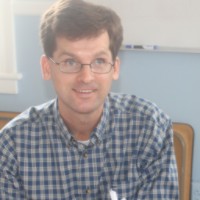 "I continue to improve my daily skills and sense of purpose. I am happy to be part of such a close-knit community that rejoices in my successes and understands my challenges." - Kelly R.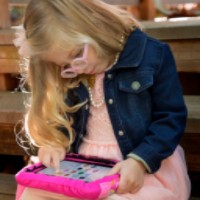 "Nearly four years of specialists, speech therapy, and assistive technology referrals couldn't give me what the BIS Department of Assistive and Rehabilitative Technology gave me in just a few short weeks - functional communication - a way for my daughter to communicate with the world. After working with DART to find the best solution, we started using an AAC device and it has dramatically changed both of our lives. The best moment? The first time I got to hear my almost four-year-old daughter call me 'Mama.'" - Brooke A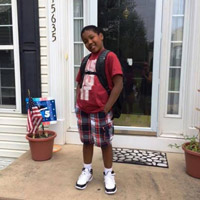 "BIS has been the most responsive and helpful team I have encountered. As a result of their help in the IEP process, my grandson has been able to obtain an IEP which has greatly helped him improve and excel in several areas in school. Our Pediatric Case Manager has been the shining light of hope and strength throughout this process, helping us navigate smoothly through what would otherwise be a stormy bureaucracy of red tape. What a gift! I am most thankful." - Grandfather of Client
Impact Statements from Our Staff
Families with survivors of brain injury struggle to navigate the increase of medical needs and changes in health care services. BIS provides a crucial network of support as they guide clients and families through this journey.
In the community, there is a lack of individualized and simplified education for brain injury survivors and their families. BIS has trained staff that provides BIFI - Brain Injury Family Intervention - that allows the family to better understand the survivor's deficits and the strengths of the survivors and the family's new normal.
Many survivors have little to no social connection following their brain injury. The clubhouse not only offers a productive focus but also the opportunity for them to build relationships with other survivors.
Students with brain injuries are often mislabeled or under-identified in the special education system. As a result, they often do not receive appropriate services. Brain Injury Services' Case Managers help by educating school systems about brain injury and helping parents advocate for their child to receive the supports and services they need to be successful in school.